Latest topics
»
Selling my Red Sea Max 130D
by
TWBriz
Tue 05 Jul 2016, 12:54 pm
»
Collectors sps frag pack
by
blueseatex
Thu 30 Jun 2016, 12:01 pm
»
Selling a couple of tanks
by
Danny21
Tue 21 Jun 2016, 4:50 pm
»
Reef Breakdown Sale
by
David012081
Sun 17 Apr 2016, 9:33 pm
»
Reef tank breakdown sale.
by
ritter678
Wed 13 Jan 2016, 10:29 pm
»
Converting 90 gallon reef tank to freshwater sale
by
oifwarvet
Sat 09 Jan 2016, 8:58 pm
»
mp10Wes,Storm controller, oxidator
by
blueseatex
Wed 09 Dec 2015, 11:29 pm
»
FREE starry blenny. Very healthy.
by
jakebetts0501
Sun 08 Nov 2015, 2:17 am
»
Help with lighting.
by
oifwarvet
Fri 06 Nov 2015, 8:55 am
»
equipment bonanza
by
Carabelli
Mon 02 Nov 2015, 12:32 pm
»
Need to Sell all livestock and LR
by
grawlfang
Sat 24 Oct 2015, 2:45 pm
»
Fish tank and equipment for sale!
by
anthonydsims34
Tue 13 Oct 2015, 2:29 pm
»
North Texas Reef Fanatics October Coral Frag Swap
by
markmesquite
Fri 28 Aug 2015, 11:53 am
»
2.5 gal pico tank for sale $40
by
jakebetts0501
Thu 30 Jul 2015, 8:39 pm
»
Looking for Custom Stand and Hood Builder
by
ETX
Thu 30 Jul 2015, 4:02 pm

This was a double 75 PetLand rack. Removed top tank to use as a shelf. (works great for a TV at foot of bed) No I dont have the other tank but I do have plumbing to ad 2nd tank back. Black front panel with doors no side panels. All oceanic comes with hagen-glo T5 HO lights. How many depends on price. Tank is reef ready and drilled Three bulkheads in the back. Has 35 gallon long wetdry and sump. I added a baffle for a skimmer section when this was set up as a reef. Has a mag 9.5 return pump running it rite now but can handle more with the large bulkheads and plumbing. 300 watt heater in sump. $475 obo. I have WAY more then asking price in this setup just trying not to lose truck. Complete and ready to go ad a skimmer and your good to go for saltwater of reef setup.
[You must be registered and logged in to see this link.]
(903)944-3766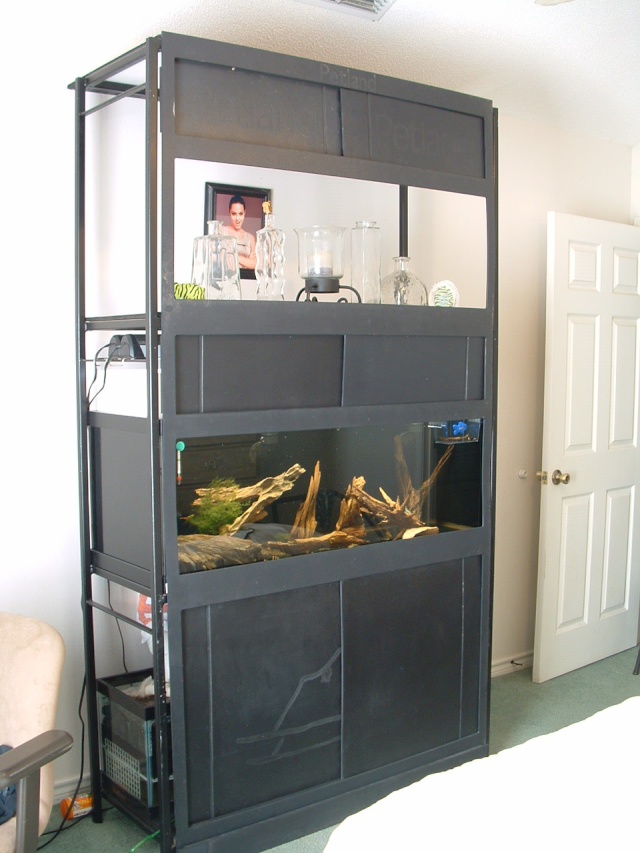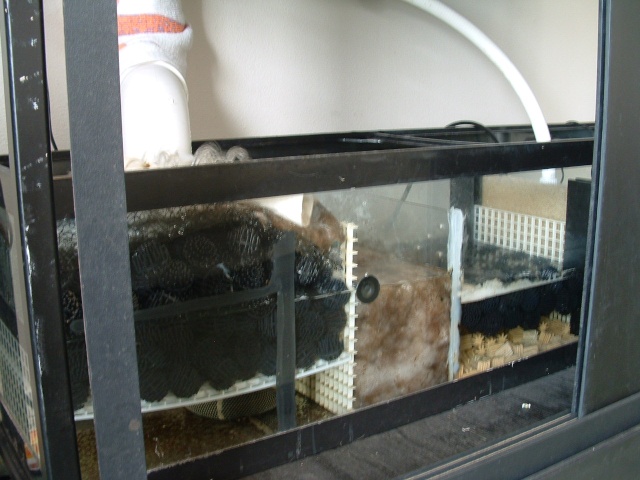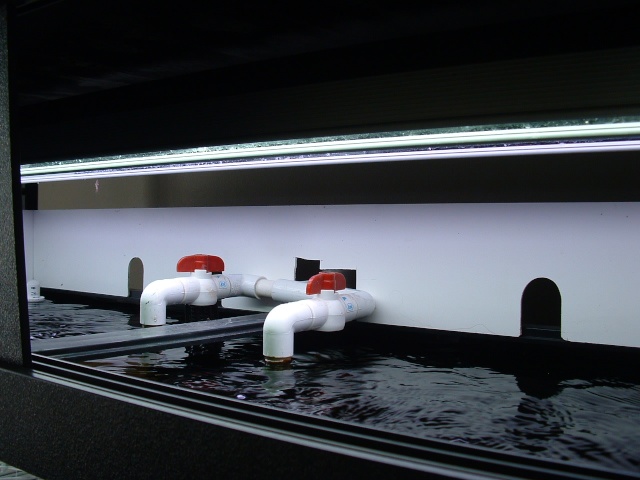 Lion Fish





Posts

: 182


Points

: 2947


Reputation

: 0


Join date

: 2011-01-14



Trying not to lose truck sale price drop $400
Lion Fish





Posts

: 182


Points

: 2947


Reputation

: 0


Join date

: 2011-01-14




---
Permissions in this forum:
You
cannot
reply to topics in this forum